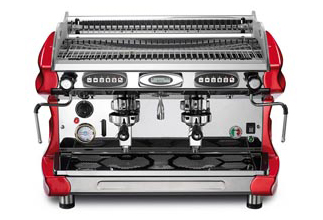 BFC – Lira S Compact
BFC – Lira S GR1
T.C.I. – Independent temperature control
Thanks to the new T.C.I. technology, each single group's delivery temperature can be easily managed, with maximum precision. From the displays, the water temperature of each single group can be managed in real time. An innovative water pre-heating circuit guarantees excellent thermal stability, even in intense working conditions. Insulated boilers to save energy.



PRODUCT CHARACTERISTICS



Espresso coffee machines 1 – 2SB – 2 – 3 – 4 groups.

Models:
electronic with programmable keypad – Touch-screen key push button
semiautomatic with buttons
semiautomatic with lever.

Copper boiler in 4 – 7 – 6 – 8 – 11 – 14 – 21 – 27 litre capacities with thermostatic circuit.

Traditional temperature compensated group (4.4kg) or ring temperature compensated group (1,5kg).




TECHNICAL DETAILS



Optionals
T.C.I. – Separate temperature control
Electronic coffee temperature control device with separate boiler for each group.
Separate steam boiler, with hot water dispensed from heat exchanger.
Turbo steamer – Auto probe steamer
Cappuccino machine with internal probe for milk frothing.